U.S. Deploys 4,000 More Marines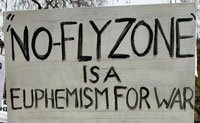 The United States has started the deployment of more than 4,000 marines and sailors to the Mediterranean Sea to support the ongoing military operation in Libya, the U.S. Navy news service said March 23.
The decision to deploy servicemen from the Bataan Amphibious Ready Group (BATARG) and 22nd Marine Expeditionary Unit was made "based on continuing urgent needs in Libya and the region," said the report, which was distributed on the Defense Video and Imagery Distribution System (DVIDS) website.
"Amphibious ships are optimally suited for executing a wide range of missions, from humanitarian assistance to theater and maritime security operations," BATARG commander Captain Steven J. Yoder was quoted as saying.
The Pentagon said on Wednesday that the 13-nation alliance, with the U.S., Britain and France providing the majority of forces, had flown more than 300 sorties over the North African country, and fired 162 Tomahawk missiles at Libyan territory. These are bombing raids responsible for the death of at least 100 civilians and the wounding of 100 and likely more.
News reports indicate the U.S. and NATO are planning a ground operation in Libya that could start in late April. A high-ranking Russian intelligence service source said on March 25 that "Information coming via different channels shows that NATO countries, with the active participation of Britain and the United States, are developing a plan for a ground operation on Libyan territory," he said.
Ground troops are planned if the U.S.-led forces do not succeed in their plans to install a new government in Libya, one that will submit to their dictate. While the UN resolution prohibits an "occupation" force, it does not prohibit an "invasion," force. Experience also shows that the U.S. will trample on international law, or, as it did with the UN resolution, impose resolutions that are counter to the UN charter, which prohibits interference in the internal affairs of a member state, such as is now occurring with Libya.

[TOP]
---
Reports of U.S. Bombing Libyan Hospitals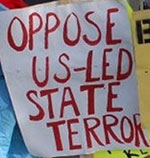 As part of the massive U.S-led attack on Libya, hospitals and civilian infrastructure, including civilian airports and communication facilities are being attacked. According to sources inside Libya, hours after the aggression began three medical facilities were bombarded. Two were hospitals and one a medical clinic.
Al-Tajura Hospital was hit, as was Saladin Hospital in Ain Zara. The clinic that was bombed was located in the vicinity of Tripoli, the Libyan capital. These were civilian facilities all far away from the main area where the civil war is playing out, in the eastern part of the country.
Civilian air facilities throughout Libya have also been attacked.
The Libyan government said the civilian death toll from five days of U.S.-led air strikes had reached 100, with more than 150 wounded. Government spokesman Mussa Ibrahim also said the Libyan government believed Western forces were planning to attack its broadcasting infrastructure, and were intervening in the civil war on the side of the rebels.
"What is happening now is that Western governments are fighting on the side of the rebels. This was not permitted by the United Nations resolution," he told reporters. It is also directly against the UN charter, which prohibits intervention in the internal affairs of member states.
Ibrahim said, "We have received intelligence that our broadcasting and communications infrastructure will be targeted. ... This would, if this takes place, be very immoral and illegal. These are civilian targets."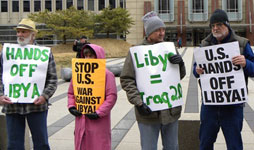 He added, "We have kept our word. We have a ceasefire in place. We are only responding to the air strikes, which is our right of course, and the rebels in the east are attacking our army under the cover of the air strikes." The Libyan government ordered an immediate ceasefire March 19, in accordance with a request by the African Unity Organization, so as to prevent more deaths after the indiscriminate bombings of the U.S. and other western powers.
According to Al Arabiya, "Western military officials deny any civilians have been killed in its campaign to enforce a no-fly zone over Libya to protect civilians from government forces." It indicated the fifth day of bombing included a base some 155 miles inland from Libya's Mediterranean coast. It said, "Anti-aircraft gunfire and several explosions were heard in the Libyan capital Tripoli earlier Thursday in what the state TV reported as the second wave of airstrikes in the capital that day. Witnesses reported a huge blast at a military base in the Tajura residential neighborhood 20 miles east of the capital, while anti-aircraft fire was heard as warplanes thundered over Tripoli."
As a further indication that the raids serve a U.S.-led effort to impose regime change and occupy the country if need be, Libyan sources report that all the Libyan military academies have been destroyed. This is a means to prevent Libya from training officers to defend its sovereignty. In addition to Libyan air bases, naval bases and ground bases, which have no connection to imposing a "no-fly zone," were attacked. A vast naval blockade around Libya has now been imposed, which will greatly impact civilians.
Libya Requests Meeting of UN Security Council
Libya requested a meeting of the UN Security Council to discuss the attacks launched against it. According to news reports, the UN Security Council (UNSC) held a closed-door meeting Monday March 20 on the situation in Libya. The 15-member council met at the request of Libya, which said the bombings that began March 19 had killed many civilians. The meeting ended after 45 minutes without immediate reaction from council members.
In his letter requesting the meeting Libyan Foreign Minister Musa Kusa accused the UNSC of paving the way for "military aggression" against Libyan territory. Kusa said allied airstrikes were aimed at several civilian sites and therefore violated international law.

[TOP]
---
African Union Demands Immediate Stop to Attacks on Libya
The African Union's (AU) special high-level committee on Libya announced a meeting in the Ethiopian capital Addis Ababa for March 25. Discussions will also include representatives from the Arab League, the Organization of Islamic Conference, the European Union and the United Nations to "put in place a mechanism for consultation and concerted action" to resolve the Libyan crisis.
On Sunday, March 20, the AU's special committee responded to the attacks on Libya by the United States, France and Britain by calling for an "immediate stop" to all attacks. The AU Committee persisted in demands for an immediate ceasefire. It also asked Libyan authorities to ensure "humanitarian aid to those in need," as well as the "protection of foreigners, including African expatriates living in Libya."
It underscored the need for "necessary political reforms to eliminate the causes of the present crisis" but at the same time called for "restraint" from the international community to avoid "serious humanitarian consequences."
The committee said it had been unable to get international permission to visit Tripoli on Sunday but did not elaborate. The U.S. and NATO forces, in imposing their "no-fly zone" have taken control of who and what can and cannot enter Libya.
Earlier, the U.S., which has violence as its weapon of choice, moved to block efforts by the AU to resolve the crisis peacefully. The AU established its special committee, which was meeting on March 19 in Nouakchott, the Mauritanian capital, to work out a peace roadmap, including an immediate ceasefire. But before it had a chance to take action, the U.S. and France unleashed the bombing raids against Libya.
African leaders selected by the African Union (AU) for the panel included Presidents Jacob Zuma of South Africa, Yoweri Museveni of Uganda, Mohamed Ould Abdel Aziz of Mauritania, Amadou Toumani Toure of Mali and Sassou Nguesso of the Congo. AU Commission Chairperson Jean Ping also joined the team, whose mandate was to immediately assess the situation in Libya and work to peacefully resolve it.
The panel's work aimed at leading an urgent African action to address the situation in Libya. It sought an immediate cessation of all hostilities. The panel was mandated to engage with all parties in Libya and assess the evolution of the situation on the ground, and facilitate an inclusive dialogue among the Libyan parties on the appropriate reforms. The Libyan government expressed its readiness to meet with the committee.

[TOP]
---
NATO "Clinches Deal
to Take Over Libya Military Ops"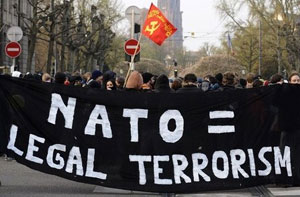 Al Arabiya reported that "NATO clinched agreement on Thursday March 24 to take over command of all allied military operations in Libya from the United States after days of sometimes heated wrangling with Muslim member Turkey.
"Compromise has been reached in principle in a very short time," Turkish Foreign Minister Ahmet Davutoglu told reporters in Ankara. "The operation will be handed over to NATO completely."
"The deal came after a four-way telephone conference between U.S. Secretary of State Hillary Clinton and the foreign ministers of Turkey, France and Britain. Earlier, Turkish leaders had cast new suspicions on the motives behind Western intervention in Libya, suggesting action was driven by oil and mineral wealth rather than a desire to protect civilians from Muammar Qadaffi's forces."
Xinhua reports "All the 28 NATO member states have formed a consensus on enforcing a no-fly zone over Libya, as Turkey, the only Muslim member in NATO, agreed to back the plan Thursday.
"Once opposing NATO's military intervention in Libya, Turkish Foreign Minister Ahmet Davutoglu said Thursday that 'All of Turkey's concerns and demands on the issue have been met.'"
In a statement issued afterwards, NATO Secretary General Anders Fogh Rasmussen said, "All NATO allies are committed to fulfilling their obligations under the UN resolution. That is why we have decided to assume responsibility for the no-fly zone."
Rasmussen told CNN Thursday evening that the alliance would take over the command of enforcing the no-fly zone from the United States "in a couple of days" Whether NATO will take on a "broader responsibility" is still undecided, he said.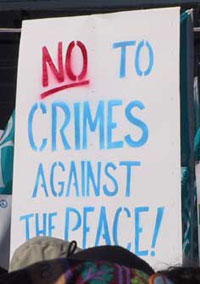 U.S. Secretary of State Hillary Clinton said at the State Department, "We are taking the next step — we have agreed along with our NATO allies to transition command and control for the no-fly zone over Libya to NATO."
Meanwhile, the U.S. Defense Department said Thursday that new attacks were conducted against Libyan air defense and other military targets, while the United States is looking to transfer control of the mission to the coalition.
Bill Gortney, director of the U.S. Joint Staff, told a Pentagon briefing that the attacks were conducted by both fighter jets and missiles. He said 14 more Tomahawk missiles were launched against Libya.
According to Gortney, coalition fighter jets continued to target Libyan air defense missile sites, communication nodes, command centers and ammunition depots in Tripoli, the densely populated capital.
While the attacks continue, Gortney voiced hope that the control of the campaign could be handed over to the coalition by this weekend, saying "the coalition is growing in both size and capability every day."
He said coalition planes flew all no-fly zone patrols during the past 24 hours, which are aimed at preventing Libyan planes from taking off, while U.S. planes flew other missions.
But the handover might be tricky, as the United States has the most planes in the mission, despite the absence of U.S. aircraft carriers, Xinhua reports. Gortney said more than 350 aircraft are now taking part in coalition operations against Libya, slightly over half of them American.
Gortney said after the handover, the U.S. military will continue to provide some unique capability to the coalition, including aerial refueling, intelligence surveillance and reconnaissance, as well as interdiction strike packages, which can mean jamming and electronic warfare. He expects U.S. planes to fly some combat missions after the handover.

[TOP]
---
Response from China and Russia
Both China and Russia abstained from the UN Security Council (UNSC) vote, which gave a green light to the U.S.-led bombing of Libya. Both have veto power and a vote against by either would have blocked UN sanctioning of the bombing. The U.S. and NATO may have then initiated their own aggression.
In a recent meeting with Russian Foreign Minister Sergei Lavrov, since the bombing began, Chinese Vice Foreign Minister Zhang Zhijun said China has always stressed the priority to protect the civilians in Libya and opposes any military actions that would cause more civilian casualties or a humanitarian disaster.
Lavrov agreed that Western forces' military operations in Libya should not overstep the framework of the UNSC resolution, and Russia called on the West to exercise restraint and protect civilians, Xinhua reports.
Meanwhile, Li Baodong, Chinese ambassador to the UN, called upon "all parties concerned to ceasefire immediately in order to avoid escalating the conflict and worsening the already tense situation in the region."
Jiang Yu, a spokeswoman for China's foreign ministry, said on March 22 that the government opposed "the wanton use of armed force leading to more civilian casualties and more humanitarian disasters."
S.M. Krishna, the Indian foreign minister, called for a "cessation of armed conflict." His office had previously issued a statement on March 21 expressing "regret" for the military intervention. India also abstained on the vote. Pranab Mukherjee, India's foreign minister, said in a speech to parliament that "no external powers" should interfere in Libya.

[TOP]
---
News agencies report that European Union (EU) leaders attending a two-day summit Thursday March 24 in Brussels called on Arab countries to play a more active role in dealing with the Libyan crisis.
The European Council "emphasized the key role of Arab countries, and particularly the Arab League," in supporting UN Security Council resolutions and in finding a political solution to the Libya crisis, according to a EU statement issued late Thursday night.
On Wednesday, March 23, news agencies quote German Defense Minister Thomas de Maizière, saying Germany was withdrawing four vessels from NATO operations in the Mediterranean because it did not want to be dragged into a military role in the region. "Germany was already at odds with its European allies and Washington over its decision not to support a United Nations no-fly zone over Libya," the agencies report. Germany, a nonpermanent member of the Security Council, abstained from the vote authorizing the use of force in Libya.
The decision means that Germany will withdraw two frigates and two support vessels with a total of 550 sailors from NATO's command and place them under its own orders. It was made after the NATO secretary general, Anders Fogh Rasmussen, announced that the alliance would monitor sea traffic in the region and intercept vessels suspected of carrying arms or mercenaries to Libya.
"All allies are committed to meet their responsibilities under the United Nations resolution to stop the intolerable violence against Libyan civilians," Mr. Rasmussen said.
But the German Defense Ministry said that because the mission included an arms embargo that permitted force if necessary, Germany decided it would not participate. "Either we take part or we don't," Mr. de Maizière said. The alliance, he added, "must make it possible for other opinions."
According to reports, "Germany's stance infuriated France. But German lawmakers said Nicolas Sarkozy, the French president, had failed to consult his European allies. In a bid to placate its allies, Chancellor Angela Merkel won support from her cabinet on Wednesday to send up to 300 more troops to Afghanistan where they would carry out Airborne Warning and Control System operations over the country.
"Germany already has 4,700 troops serving in Afghanistan, despite the growing unpopularity the war. We want to relieve the strain on NATO by putting our German troops back into planes over there," Mr. de Maizière said. "This would be a genuine relief for NATO and a political sign of our solidarity with our allies, particularly against the backdrop of recent events in Libya."

[TOP]
---
U.S. and Foreign Interests
in the War Against Libya
Voice of Revolution is posting below an interview with Francis Boyle, Professor at the University of Illinois, College of Law and an expert on humanitarian law. The interview was conducted by Gail Davidson, from the Canadian organization Lawyers Against the War.
***
Gail Davidson: Joining us this morning from the University of Illinois, Faculty of Law is Francis Boyle. Francis is an internationally known expert on humanitarian law. He has acted for individuals, for countries and for groups in precedent setting cases. [...]
Now, on March 17 the UN Security Council passed a resolution authorizing the use of military force to ostensibly protect civilians, enforce an arms embargo and create a no-fly zone over Libya. U.S. and British troops, aided by armed troops from France, Canada, Belgium, Spain, Denmark, Qatar and Italy began bombing Libya on Saturday night [March 19]… Canada's Prime Minister calls this a war on Libya. He also said the military attacks are directed at forcing a regime change. Francis, is this a humanitarian intervention to protect Libyans, or is it a war?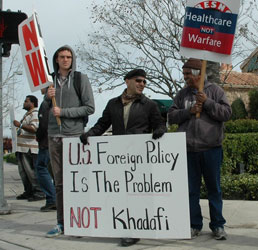 Francis Boyle: It is not humanitarian intervention not at all. If you carefully go through the Security Council Resolution drafted by the U.S., Britain and France it clearly authorizes an all out war by these NATO states [...] to attack Libya. Basically the objective here is to steal Libya's oil. Libya has enormous quantities of oil and gas. The United States effectively set up the state of Libya, under the auspices of the United Nations after WWII, and we put a stooge in there, King Idris, to run the country. The U.S. and British oil companies went in and robbed the Libyans blind. In addition we also established the Wheelus air force base in Libya that we used to control and dominate the entire Southern Mediterranean. The Qaddafi revolution came in, kicked out the U.S./UK oil companies, shut down the Wheelus base and then proceeded to distribute, for the most part, the oil and gas revenues to the Libyan people. They had the highest standard of living in Africa and one of the highest in the Middle East. I would say, based on three trips over there, about on a par with something you'd find in some of the Southern Islands of Greece or something like that.
We have always held this against Qaddafi. The U.S. has always been looking for an opportunity to get rid of Qaddafi and to get all that oil and gas back and also to re-establish a formal military base in Libya that, once again, we could use to control and dominate the entire Southern Mediterranean rim, which by the way we no longer have. The U.S. position in Egypt has collapsed. We never really had a base there. Tunisia has collapsed, etc. So, this is really what is going on here. If you look at the massive bombing campaign, strafing and everything else over the weekend, it is clear it has nothing to do with helping the Libyan people. We also know from reputable sources published in Britain, that immediately upon the start of demonstrations in Benghazi the British sent in SAS forces. They were over there, in my opinion, arming, setting up an armed rebellion against the Qaddafi government for these strategic and economic objectives. So, at the end of the day, we will probably see the U.S. and NATO states do to Libya pretty much what they did to Iraq…
GD: So you expect a long military involvement in Libya [as in Iraq]?
FB: The difference is Iraq at least had substantial military force to resist the U.S., Britain and the other NATO states. Libya has very little military force to resist anything. It is what the neoconservatives call low hanging fruit. They can pretty much go in there and, I think, take Libya over. It is clear that this massive amount of firepower that we're seeing, that's been organized in three weeks, represents a war plan that had been drawn up by U.S. Africa Command, which is now in charge of this operation, and was ready to go. My guess is that the order to execute and implement that war plan was given with the outbreak of the protests in Benghazi.
How long this will take, I really don't know. Again, it seems that what we are doing now is pretty much setting off a civil war over there in Libya, in the hope and expectation that this will be the end of the Qaddafi regime and we can put some stooge in power and bring in U.S./UK oil companies in there and proceed again to rob the Libyan people blind. Whether it will go in accordance with plans, I cannot say. How long we will be there, I cannot say. The only precedent we have here is the U.S./NATO bombing of Serbia back in 1999. That too was clearly illegal. That was a 78-day bombing campaign. The difference here is that Yugoslavia had one of the strongest military establishments in Europe that had been designed to repulse an invasion by the Soviet Union. Libya has nothing at all like that.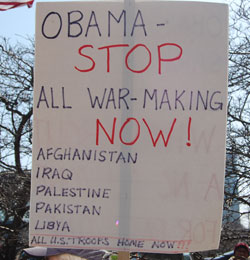 I believe the hope and expectation is that the U.S./NATO bombing campaign together with military support for the insurgent forces will overthrow the Qaddafi regime. But if that does not work, I believe the U.S., Britain, perhaps France and some of the other NATO states are fully prepared to put in ground forces. If you read the Security Council resolution, it only excludes by name a "Foreign Military Occupation Force" and that language was very carefully drafted to permit an invading force. Under the laws of war, an invading force, a force engaged in fighting, is not a foreign military occupation force. So, it is clear they have set the legal framework for an invasion of Libya, if the current strategy does not work. Indeed, even British Prime Minister David Cameron has made comments to that effect, that the Security Council resolution would permit troops on the ground. Look at President Obama's letter to Congress. It is quite interesting. It says there are no U.S. Armed forces in Libya today. But he makes no promise at all about the future, that there will not be any in the future. So clearly, I believe, that if the current strategy to get rid of Qaddafi and put a stooge in there does not work, they are prepared to move to phase two. You remember during the U.S./NATO illegal bombing of Serbia, all the pressure that was being put on Clinton to put ground troops in there to invade Serbia when it appeared the bombing campaign alone wasn't working? General Wesley Clark was effectively removed from power [as Supreme Allied Commander of Europe for NATO] because of [advocating a ground invasion]. If the current strategy does not work to get rid of Qaddafi, my guess is that after a certain period of time, you will see U.S., UK, perhaps French ground forces in Libya.
GD: The wording of the resolution doesn't limit the time that combat ground troops, engaged in combat, could be in Libya. I think it is important to remind listeners that in Iraq the U.S. declared that the invasion, or the war was over May of 2003. After that they were an occupying force.
FB: We have to understand that a lot of these Obama people are so-called neoliberal hawks who worked for President Clinton, up to and including Mrs. Clinton, [Ambassador Susan] Rice at the UN and many of the rest of them. The same people who gave us the bombing campaign in Serbia and also the U.S. invasion of Haiti in 1994. In that case, under President Clinton, it hit Haiti with about 24-25,000 armed troops and yet claimed that U.S. was not a foreign military occupation force. It is pretty clear, that despite that language, it will simply be brushed aside whenever convenient.
[As concerns the current objections by Security Council members China and Russia to the attacks on Libya, t]hese are crocodile tears by China and Russia. They could easily have vetoed this resolution, and now they are criticizing it. I think that the reason they went along with this, similar to the reason that Chamberlain and Deladier had at Munich in 1938, which was let's try to push Hitler to the east to Czechoslovakia rather than have him come west toward us. The Chinese and Russians saw its going to be either Iran or Libya, so better to have Obama go after Libya rather than Iran, because Iran is close to Russian borders and there are major strategic and economic interests that China and Russia have there. These are all crocodile tears by the Russians and Chinese… To say that there is Arab support is a fraud. The Arabs sitting there in the Arab League have never represented anyone but themselves, certainly not the Arab people.
GD: But even so, there wasn't strong support even given those factors, Francis. Of the 22 members there were 11 present at the meeting and only 9 voted in favor.
FB: That's right. So, it has been totally misrepresented, so called "Arab support." The only one they can get over there to contribute anything is Qatar. The Emir of Qatar, of course, owns Al Jazeera. Qatar is under de facto military occupation by the U.S. We have this massive U.S. Air force base over in Qatar that we use to control and dominate the entire Persian Gulf and even send jet fighters from Qatar over to Afghanistan. It is ridiculous to say that there is Arab support for this. They are simply trying to present a veneer here in order to cover themselves.
(Edited for publication by VOR)

[TOP]
---